Welcome to O. Væring by Ingrid " It`s all about finding your perfect image"
O. Væring, a Norwegian photo agency based in Oslo provides one of the largest and oldest photo archives for reproductions of work of Norwegian and some international art. O. Væring has for over 150 years photographed artists artwork in private and public collections all over Norway and supplied publishers and clients with thousands of images for reproduction use through two centuries. Our material consists of older glass plates, black/white color negatives and colour transparencies. The collection contains more than 25.000 digitised photos and over 100.000 uniqe transparencies and our images is today in daily use by publishers both within Norway and abroad. O. Væring stopped photographing artwork a few years ago and the business today is based solely on renting out photographic material from the collection and provide various clients all over the world with the photographic material they need.
O. Væring is today a family owned business and the collection is managed by Ingrid Petersson Nørstenæs, daughter of photographer Per Petersson.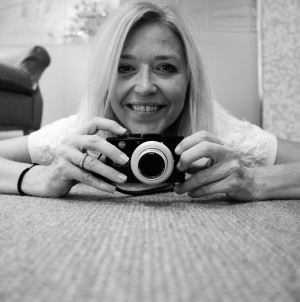 © foto: O. Væring / Anine H. Petersson
We are so proud to be a part of this cultural treasure and will continue to protect the archive in the best possible way. Our goal is to inspire you - and give you the tools to create inspiring work for reproduction use in books, magazines, posters, calendars, postcards, newspapers and fine art print for your home or office. And we will continue to public new and exiting images from our archive for you to use.
History
Olaf Martin Peder Væring established the company in Kristiania (Oslo) in 1863. From the late 1860s to early 1880s, he moved the business to Sarpsborg, a small village outside Kristiania. Then again he moved back to Kristiania, where he had several different studios. He specialized in art photography, photographed Gokstadship for University Antiquities and ran an art publishing house.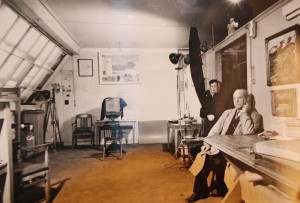 © foto O. Væring / Ragnvald Væring
Edvard Munch 12 september 1905; I'm like all other painters very pleased with Mr. Værings work
As one of the first in the country developed the firm through their art enthusiasts photographers an expertise in photographing artwork. The same photographers realized that posterity could enjoy their work. This cultural awareness led therefore that they collected and took care of what they thought was of historical value.
By Olaf Væring death in 1906 inherited his daughter Ragnhild the firm, but her nephew Ragnvald Væring had already taken the lead and was her co-worker. When Ragnhild married Karl Teigen in 1907, she withdrew from the firm and Karl came into her place. Karl ran the company together with Ragnvald to 1936 when he went out as a result of poor cooperation and then started Teigens Photo Atelier. Ragnvald Væring laid the foundation for the firm's line of personal knowledge of - and contact - artists, collectors and publishers, who in their own way made photographer Væring a contributor to Norwegian art's distribution and promotion. Ragnvald Væring managed the company well and he became friends with many of the artist. They went in and out of his studio. He escpecially became a close friend with Edvard Munch and even published a book about him " Self-portraits". Edvard Munch sister Inger Munch also became a close friend with Ragnvald Væring.
© foto O. Væring / Per Petersson
Jakob Weidemann 10 april 1973 ; Per Petersson is the only one who has the right sense of - and love for the work that belongs to him. He is absolutely splendid as a person
Per Petersson, born 1931 in Sankthanshaugen in Oslo started early to take an interest in photography. He bought his first camera at the age of 15 and started photographing his surroundings. He managed to get an intern jobb at the O. Væring studio and after having been an intern and then a staff member since 1947 photographer Per Petersson bought the firm O. Væring from Ragnvald Væring in 1959. Per Petersson continued to photographing Norwegian artists production from his studio in Karl Johans gate 2, and account for much of the archive photo material in color. Per Petersson photographed systematically all important art exhibitions in its time. He travelled often on his own initiative to build the archive and did an incredible cultural efforts through the years. And often without payment. Per Petersson became close friends with several of the artists he photographed for and was truly dedicated to his photographic work throughout his working life.
The children of Per Petersson, Ingrid, Lena and Henrik went into the firm in 1995. Henrik Petersson became managing director and continued to photograph artwork through the following years. In year 2000 Henrik Petersson decided to leave the company and Lena Petersson, with external help continued the managment of O. Væring. In 2004 Ingrid Petersson Nørstenæs went into the firm as chairman and managing director and established and developed O. Væring images on the internet. Ingrid Petersson Nørstenæs has through the years digitised all color transparencies in the O. Væring archive and will continue to digitise images and develope O. Væring for the years to come.
Greetings and recommendations from various artists to O. Væring photographers Ragnvald Væring and Per Petersson ;
Karl Uchermann - Kristiania 5 october 1904 ; Med fornøyelse giver jeg Hr Væring Tiladelse til at fotografere mine Bileder i Kunstmuseet. / With pleasure I give Mr Væring permission to shoot my pictures.
Christian Skredsvig - Christiania 5 october 1904; Jeg giver herved Hr. Væring Tilladelse til at fotografere min Billeder i Nationalgalleriet, jeg jeg finder hans Fotografi aldeles utmerked. ; I hereby give Mr Væring permission to shoot my pictures in the National Museum , I find his photographs splendid
Theodor Kittelsen - Lauvlia Sigdal, 2 february 1908; Hr. Væring maa gjerne fotografere min Billeder. Mr Væring must feel free to photograph my pictures
Hans Heyerdahl - 8 october 1909; Det er mig en Glæde at bevidne at jeg er meget fornøiet med de Fotografier Hr. Væring har taget efter flere av mine Malerier. der skal baade stor Kyndighed og Erfaring til at opnaa saa gode Resultater. It is my pleasure to share that I am very happy with the photographs Mr Væring has taken of several of my paintings. You need great skill and experience to achieve such good results.
Terje Ythjall - 18 june 1980 ; Dear Per, please continue to photograph my works. A vain hope that a possible after time will appreciate your photos as I do
Lars Jorde - Christiania 22 october 1904; Jeg gir med glede Hr. Væring tilladelse til at fotografere mit billede i Nationalgalleriet. Hans fotografier er utmerkede.
Axel Ender - 3 august 1905; Enig i de rosende Utalelser. Hr Værings Fotografier synes jeg er aldelse utmerkede.
Edvard Munch - 12.september 1905; Jeg er som malere flest meget fornøyd med Hr. Værings Fotografier.
Halfdan Strøm; Enig i de rosende uttalelser. Jeg er særdeles tilfreds med gjengivelsene af mine billeder.
Henrik Lund; Værings fotografier står paa høide med de bedste i utlandet.
Erik Werenskiold; Hr. Væring har med min tilladelse fotografert mine billede i Nationalgalleriet og gjort det meget godt.
Harald Kihle - Oslo, 11. mai, 1949; Hr. Væring har min fulle tilatelse til å fotografere mine bilder hvor som helst. Samtidig vil jeg takke ham for den alltid elskverdige service.
Alf Rolfsen - 8. september 1952; Hr. Værings enestående erfaring, store dyktighet og uopslitelige elskværdighet har været mig Til uvurderlig hjelp mang en gang, ofte under de vanskeligste forhold, og jeg er ham stor Takk skyldig.
Jakob Weidemann; Ingen skal lære Hr Væring (Per Petersson) å fotografere kunst. Men så har han også ærfaring som ingen annen her i landet.
Jens Johannessen - 16.november 1962; Jeg gir herved Firma O. Væring ved Per Petersson anledning til å fotografere alle mine bilder, såvel malerier som grafikk og akvareller. jeg vet å verdsette hans fine teft for gode kvaliteter.
Synnøve Anker Aurdal; Jeg er takknemmelig for et førsteklasses utført arbeide med å fotografering av mine tepper. Det er en glede å møte Per Petersson som har en så utpreget sans for bildekunsten. Vil være glad for fortsatt samarbeide.
Reidar Aulie - 23.mars 1973; Hr Petersson har fortsatt den fine tradisjon fra Væring. Det er enestående.
Kåre Tveter - 22.august 1975; Takk til den som kan fotografere endog

mine

bilder.
Odd Nerdrum - 22.oktober 1976; Spesielt må jeg takke for et ypperlig arbeid fra Per Peterssons hånd - som jeg fra nu av - og i fremtiden ikke nok kan rose for et solid og godt arbeid.
Knut Rose - 1. september 1978; Takk Per Petersson for et hyggelig samarbeid i mange år. Måtte det utvides.
Victor Sparre - 11.juli 1980; Væring er byttet med Petersson og Smith er byttet om til Sparre, men kvaliteten av fotografier og malerier er den samme om ikke enda bedre.
Jean Heiberg; Hr Væring må med fornøielse fotografere mine bilder. Jeg kan ikke nok som rose hans arbeide.