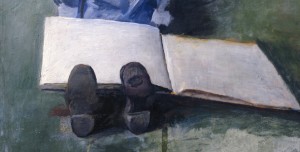 Little Ebbe reading, 1920 by Christian Krohg - "It´s all about finding your perfect image"


How to order, store and search for images. 
Collect and order images in you own lightbox:
Start with register an account and you can create your own lightboxes. By doing this you have the opportunity to create your own archive that you can reach from the different computers you may use. Here you can store your favourite selected images in your own private prosject lightbox as you search your way through our images. On the right side under each image article you will find a button "add to lightbox". Through your lightbox you can make an order for several images in the same request.
Order single images and prints:
On the right side under each image article you will find two buttons for ordering the image you want.
You can order images for publishing by clicking the "license" button.
You can order fine art print for home decoration by clicking the "print" button.
When you make your order for "license" you will not be asked to pay in advance. We will contact you to discsuss your needs for the images and find the right price agreement for your use. You will then receive an order form for you to sign and return to us. The image will shortly after be transferred to you through wetransfer
When you make your order for "print" you will not be asked to pay online. When we receive you order we will send you an invoice based on the image, chosen material and size for your fine art print. You will receive the print by post when the payment is registreted.
How to use the searchbar:
Enter your selected keyword into the search box to find images. You can either browse our keyword list in english or norwegian writing or you can use your own subject description related to the image you are searching for. When you use keywords, try first using the singular form. For example, enter "horse" instead of "horses". You can also search for image titles, for example " flowering apple tree" . You can also add several keywords into the searchbar. For expample, you are looking for a woman in interior you can write; woman(space) interior. And if you still do not find what you are looking for please contact us and we will help you.